Use your mouse to click and scroll around. Use your scroll wheel to zoom in and out.
The Pavilion
The Pavilion offers an indoor 10,000 sq.ft. event area with a 500-guest capacity and comes outfitted with audio-visual equipment and a fully equipped bi-amped sound system, featuring JBL/QSC components.
With the spaciousness and flexibility of this multi-use facility, the Pavilion can accommodate many types of events from a formal wedding reception to business seminars.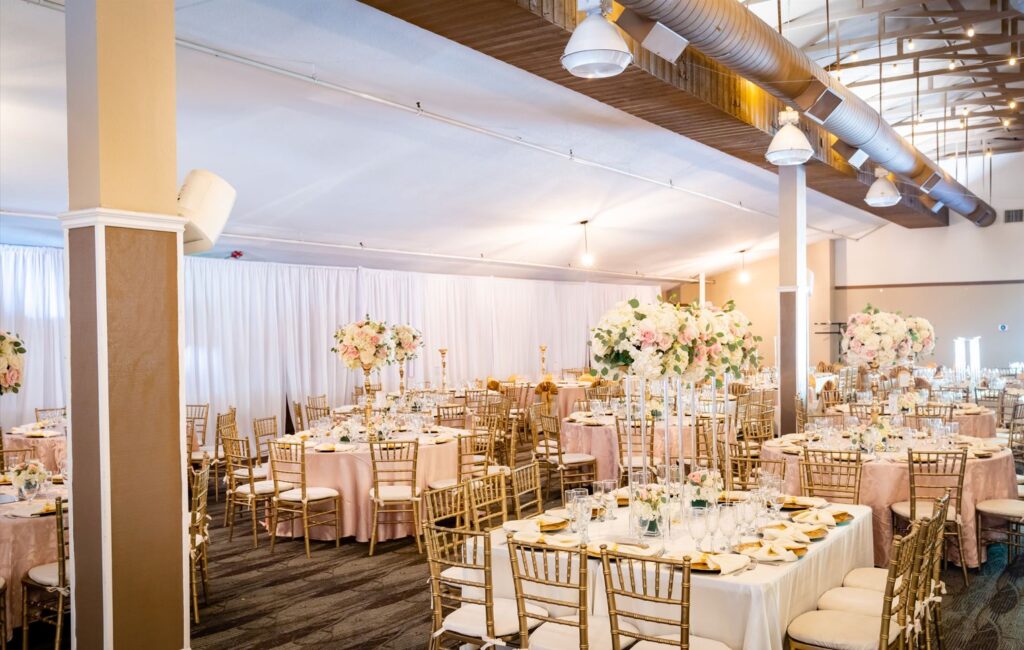 The Pavilion Rental Fee includes:
72' Round tables and white chairs (10 guests per table)
8' Rectangular tables for main seating and food service
Guest Book, Cake and Gift tables
Full Bar (options available)
Bartenders and Event Security Staff
Spacious Dance Floor and Stage
Air Conditioning
Restrooms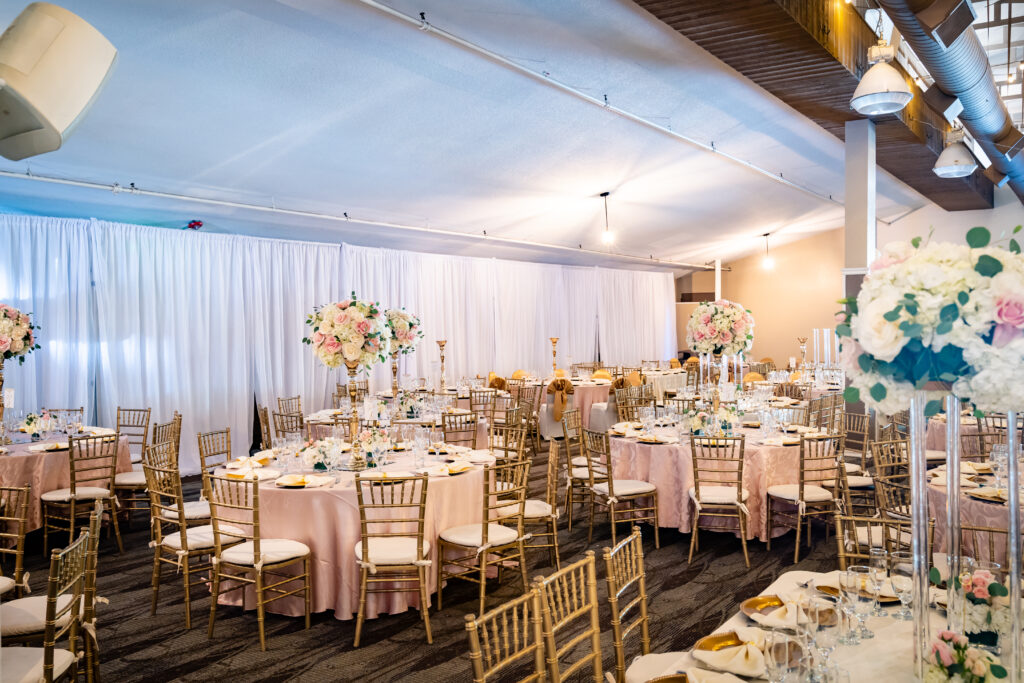 The Expo Center sells all beverages (alcoholic and non-alcoholic). However, our clients may supply their own catering and decorating services.
Please note that we book the Pavilion almost a year in advance. We suggest planning accordingly as dates cannot be reserved without a deposit.
Please call us for an appointment at: (626) 330-0324